Tape Libraries for Your Data Backup and Protection Strategy
Zmanda Simplifies Long Term Data Archival with Tape Storage
Zmanda offers robust integrations with tape libraries and tape storage endpoints. Tape media utilization if prioritized through features like tape rotations and manual tape configurations. At Zmanda, we evolve the way you need us, to support you in your Digital Transformations.
Now With Simplified Licensing
1 million
servers under backup.
Open Audits
Audits available through Amanda.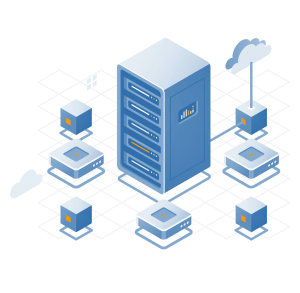 Unique Multi-Tiered Backups
Zmanda's tape library configurations allow you to manage backup redundancy across different media. For example, the same backup can be stored on disk, allowing for quick recovery times, and also in hybrid clouds for meeting disaster recovery and long-term retention guidelines.
Seamless Integration with ZMC
We provide you with unique features that are only available with us. With a pay as you go service, unique multi-tiered backup that utilizes various tape storage media, and a perfect integration with our Zmanda Management Console (ZMC) to provide top notch user experience, our product truly takes the lead.
Powerful Tape Vaulting with Zmanda
We also provide tape vaulting features to store tapes containing priceless data, also known as legacy tapes. We ensure to use the latest and the most compatible version of LTOs to give you the easiest yet safest tape backup storage systems.
Scale-Up Without Worries
Start small and grow efficiently without disruptive upgrades with a pay as you go subscription.
Simple Global Management
Easy to use UI ensures necessary actions on Data Recovery and Global Backup Management are at the tip of your fingers.
Real-Time Optimization
Zmanda scheduler optimizes backup runs across multiple clients to use network and hardware resources as efficiently as possible.
Hybrid Cloud Backups
Seamlessly integrate with Amazon Web Services, Google Cloud Platform, Microsoft Azure, and many more cloud platforms.
Vaulting
Easily assign legacy tapes for vaulting purposes aiding in compliance and cost-benefit reasons.
Compression & Encryption
With Zmanda, you can be sure that your data won't be accessed by someone who shouldn't have access to it.
Tape Labelling
Zmanda uses labels to help manage multiple tape stacks. Based on the backup retention policy for a specific label, the old backup image gets deleted, and the backups server will reuse that tape for new backups.
Tape Changers
For backups of large amounts of data, Zmanda supports tape changers for writing to multiple tapes in a single backup run. Backups from numerous clients can also be mounted on an available tape or even span multiple tapes.
Zmanda guarantees end to end data integrity and easy storage... They provide fixes for our issues and respond very quickly every time.
Marcin Mazurek, Infrastructure & IT Operations Director at Allegro
We have a stable system always updated. We sleep well.
Leonardo Corato, ICT manager at VDP Fonderia
As long as you're a little bit technical, I can't see any reason to use any other product than Amanda Enterprise
Johan Hybinette, Chief Information Security Officer at Schryver Medical
The Ultimate Guide to Seamless
Data Storage and Archival
Frequently Asked Questions
Developed by engineers passionate in making the best backup and recovery solutions.
1 million
servers under backup
Open Audits
Audits available through Amanda.