High-Performance Microsoft Hyper-V Backups
Equipped with innovative features, Zmanda's Hyper-V backup is setting a new standard for upcoming disaster recovery solutions. Zmanda is affordable, reliable and a one-stop solution to safeguard your Microsoft Hyper-V data.
Now With Simplified Licensing
1 million
servers under backup.
Open Audits
Audits available through Amanda.
Coverity Rung 2 Certified
Homeland Security standard to certify products for Government use.
Zmanda for Microsoft Hyper-V offers no disruptions to users and backups VMs data with no impact on overall performance. This helps improve the Recovery Point Objectives (RPO) and help in disaster orchestration planning.
Zmanda is a simple and reliable solution that manages any data protection and disaster recovery task. Our client for Microsoft Hyper V is easy to integrate and effortlessly backups data, aiding IT teams to disaster recovery.
With Zmanda, you can be sure that your data won't be accessed by someone who shouldn't have access to it. Custom Profile Tagging, Encryption at rest and motion, and a lot of other features ensure your backups are safe and available when you need them.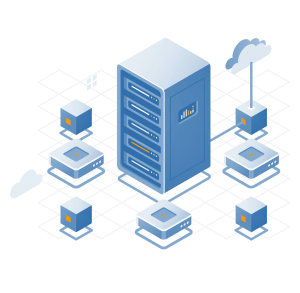 Ensure Full Data Integrity
When Zmanda is configured, it uses the Microsoft Volume Shadow Copy Service (VSS) to back up the Hyper-V virtual machines. This provides reliable backups offering no disruption to users, even when VMs and applications are in use.
Saved Second State
Hyper-V client uses the Saved State Method as its default backup mechanism. In this method, the VM is put into a saved state during snapshot processing. Snapshots are taken of the appropriate volumes, and the VM is returned to the previous state as part of the post-snapshot event.
Child VM Snapshots
We also support the Child VM Snapshot method, which uses the VSS writers inside the Hyper-V child virtual machine to participate in the backup. This ensures that backups happen when the system is online and due to the nature of the Child VM Snapshots - this backup process is application aware.
Backup Process
Zmanda client needs to be installed at the hypervisor level to back up VMs. An active Hyper-V licence for each hypervisor is required.
Full Backups
Hyper-V virtual machine backups are always full backups. Differential or Incremental backups are not supported.
Encryption
With Zmanda, you can be sure that your data won't be accessed by someone who shouldn't have access to it.
Compression
Backup size matters. We thus use industry-standard compression algorithms, also preventing vendor lockins.
Cross-Platform Restore
You can restore data from a backup to a host with a different operating system. That simplifies the disaster recovery process.
Hybrid Cloud Architecture
Balancing workloads across multiple cloud providers shouldn't be complex. Zmanda ensures all configurations are seamlessly managed from a single console.
Wide Platform Support
We offer extensive and up-to-date support across a wide range of servers and client Operating Systems, including Mac OS X.
Simple, Flexible Backups
Supports full and multi-level incremental backups using industry-standard data formats such as GNU-tar and star.
We pour our hearts into creating the most stable Disaster Recovery Solutions, and our Customers testify to our commitment.
Zmanda guarantees end to end data integrity and easy storage... They provide fixes for our issues and respond very quickly every time.
Marcin Mazurek, Infrastructure & IT Operations Director at Allegro
We have a stable system always updated. We sleep well.
Leonardo Corato, ICT manager at VDP Fonderia
As long as you're a little bit technical, I can't see any reason to use any other product than Amanda Enterprise
Johan Hybinette, Chief Information Security Officer at Schryver Medical
Frequently Asked Questions
Hyper-V is Microsoft's hardware virtualization product. It lets you create and run a software version of a computer, called a virtual machine. Each virtual machine acts like a complete computer, running an operating system and programs. When you need computing resources, virtual machines give you more flexibility, help save time and money, and are a more efficient way to use hardware than just running one operating system on physical hardware. Zmanda helps enterprises achieve Microsoft Hyper-V backups and objectives - even during major IT outages. IT teams can expect robust Hyper-V backup strategies. Zmanda is a powerful backup and recovery offering for a price less than you would expect.
Hyper-V is a type-1, native hypervisor designed by Microsoft, which allows creating and managing multiple virtualized versions of a computer, called virtual machines (VMs). Hyper-V provides a virtualization platform on which you can build IT infrastructure of any level of complexity. Each VM, in this case, is running in its own isolated space, without interfering with the processes in other VMs.
VMware vSphere is a server virtualization platform created by VMware. Essentially, vSphere encompasses a set of virtualization products, which include the ESXi hypervisor, vSphere Client, VMware Workstation, vCenter, and others. All of these products combined constitute the VMware infrastructure, which enables centralized management of the created virtual environment.
Zmanda offers backup and restore solutions for both Hyper-V and VMware vSphere. It can also effortlessly back up Hyper-V VM enabling the enterprises to secure their data.
 We currently support Windows Server 2019, 2016, 2012, 2008 R2. For more detailed list of the supported OS - please refer Compatibility Matrix.
Amanda is designed to handle large numbers of clients and data, yet is reasonably simple to install and maintain. It scales well up and down, so small configurations, even a single client, are possible. There are many users who back up just a single client that is also the Amanda server. On the other hand, many Amanda users backup hundreds and even thousands of file systems (there could be multiple file systems per protected system) to a large tape library with multiple drives.
To enable IT to test Zmanda on demo environments - we offer a fully licensed version of Zmanda for 14 days. Please fill out our Free Trial form, and our sales team will help you get started.
Developed by Engineers passionate in making the best backup solutions.
1 million
servers under backup
Open Audits
Audits available through Amanda.