Protect Your Windows Desktop PC With Zmanda
Zmanda Windows PC Backup Client is a perfect solution to manage enterprise-wide disaster recovery efforts. Its seamlessly interfaces with the ZMC enabling IT teams to schedule backup runs without disrupting users. Standard formats like .zip simplify recovery efforts and eliminate vendor lockins.
Now With Simplified Licensing
Audits available through Amanda.
Coverity Rung 2 Certified 
Homeland Security standard to certify products for Government use.
Intelligent Backups Across Windows Ecosystem
Zmanda Client for Windows computers can even perform intelligent backups of specific Windows applications like Exchange, SharePoint and AD databases. These backups use Microsofts VSS (Volume Shadow Service) to capture a consistent copy of the database(s) in question.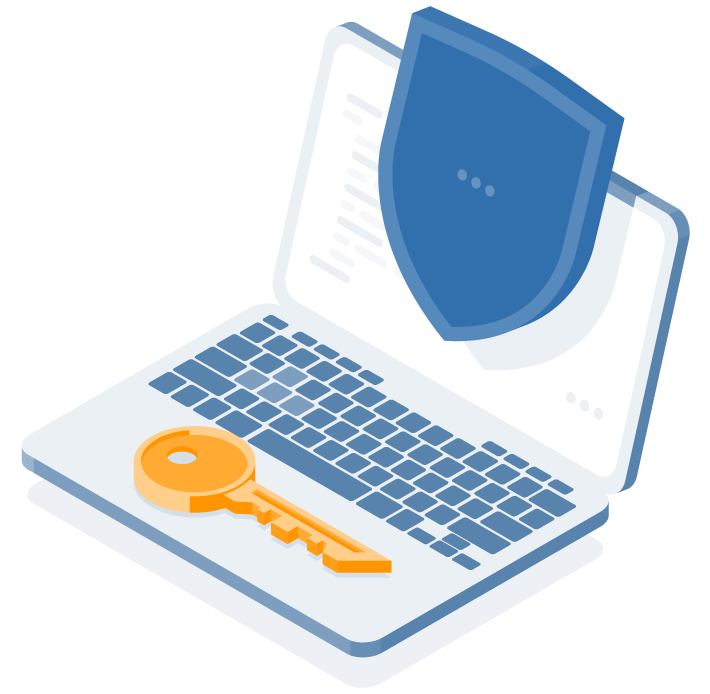 Disaster Recovery for Windows PC
Zmanda simplifies disaster recovery by allowing Disk List Entries (DLEs) with different Host Types to be included in the same Backup Set. It also provides a point-in-time snapshot of core Windows system settings, including registry files. Managing backups and disaster recovery process across enterprise-wide Windows 10 computer have never been this simple.
Scale-Up Without Worries
Start small and grow efficiently without disruptive upgrades with a pay as you go subscription.
Simple Global Management
Easy to use UI ensures necessary actions on Data Recovery and Global Backup Management are at the tip of your fingers.
Real-Time Optimization
Zmanda scheduler optimizes Backup Runs across multiple clients to use Network and hardware resources as efficiently as possible.
Hybrid Cloud Backups
Seamlessly integrate with Amazon Web Services, Google Cloud Platform, Microsoft Azure, and many more for long-term-retention, disaster recovery, and cloud-native backups. Easily assign Legacy Tapes for Vaults for compliance and cost-benefit reasons.
Encryption
With Zmanda, you can be sure that your data won't be accessed by someone who shouldn't have access to it.
Compression
Backup size matters. We thus use industry-standard compression algorithms, also preventing vendor lockins.
Cross-Platform Restore
You can restore data from a backup to a host with a different operating system. That simplifies the disaster recovery process.
Hybrid Cloud Architecture
Balancing workloads across multiple cloud providers shouldn't be complex. Zmanda ensures all configurations are seamlessly managed from a single console.
Wide Platform Support
We offer extensive and up-to-date support across a wide range of servers and client Operating Systems, including Mac OS X.
Simple, Flexible Backups
Supports full and multi-level incremental backups using industry-standard data formats such as GNU-tar and star.
We pour our hearts into creating the most reliable backup solutions, and our customers testify to our commitment.
Zmanda guarantees end to end data integrity and easy storage... They provide fixes for our issues and respond very quickly every time.
Marcin Mazurek, Infrastructure & IT Operations Director at Allegro
We have a stable system always updated. We sleep well.
Leonardo Corato, ICT manager at VDP Fonderia
As long as you're a little bit technical, I can't see any reason to use any other product than Amanda Enterprise
Johan Hybinette, Chief Information Security Officer at Schryver Medical
"Backups are vital, with teams working on complex projects across hybrid cloud resources. Zmanda offers peace of mind by backing servers, applications, VMs, databases, and offering seamless restore processes."
Developed by Engineers passionate in making the best backup solutions.
Audits available through Amanda.
Coverity Rung 2 Certified