Zmanda's mission is to ensure that if a disaster were to strike, disaster recovery would be a seamless experience. Amazons Simple Storage Service (Amazon S3) fits perfectly in this mission, providing the throughput of a disk drive with the economics of tape storage, allowing for faster recovery time with reliability.
Now With Simplified Licensing
Audits available through Amanda.
Coverity Rung 2 Certified 
Homeland Security standard to certify products for Government use.
Internet Storage using Amazon S3
Amazon S3 gives you access to the same highly scalable, reliable and fast storage architecture that Amazon uses to run its global network. Backed by Amazon´s 99.9% service level agreement, it offers robust reliability, and Zmanda is the best disaster recovery solution offering seamless hybrid cloud setups.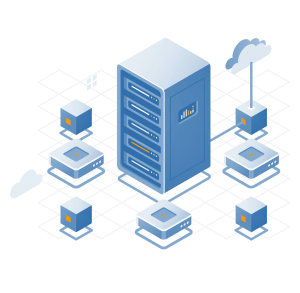 The intuitive browser-based Zmanda Management Console (ZMC) makes it very easy to configure Amazon S3 as a target for backup and archiving. After the initial configuration, Zmanda automatically sends a copy of your data to Amazon S3 and maintains a detailed report.
With Zmanda, this option is compliant with the EU Data Protection Directive. You can choose to constrain your backup data to Amazon's data centres within the EU boundaries. Also, when compared to traditional offsite tape facilities for disaster recovery, Amazon S3 provides a streamlined recovery process with minimal downtime for your business.
Simplified hybrid cloud backup and recovery
Layered security with bandwidth optimization
Robust economics with a pay as you go subscription
Amazon's 99.9% SLA backs up Amazon S3
Easy to configure & use with Zmanda
Data stored in SAS 70 Type II Certified Data Center
We pour our hearts into creating the most stable Disaster Recovery Solutions, and our Customers testify to our commitment.
Zmanda guarantees end to end data integrity and easy storage... They provide fixes for our issues and respond very quickly every time.
Marcin Mazurek, Infrastructure & IT Operations Director at Allegro
We have a stable system always updated. We sleep well.
Leonardo Corato, ICT manager at VDP Fonderia
As long as you're a little bit technical, I can't see any reason to use any other product than Amanda Enterprise
Johan Hybinette, Chief Information Security Officer at Schryver Medical
"Backups are vital, with teams working on complex projects across hybrid cloud resources. Zmanda offers peace of mind by backing servers, applications, VMs, databases, and offering seamless restore processes."
Developed by Engineers passionate in making the Best Backup Solutions.
Audits available through Amanda.
Coverity Rung 2 Certified